Iemca Spares
CSJ Enterprises are specialists across the complete Iemca bar feeders range, holding spares and providing repairs and servicing for all models as listed below:
CS Models (112/116)
CH Models (112/116/220)
AS325
TS560
Maxis single loaders
All PRA models onto multi-spindle machines
All SIR models onto multi-spindle machines
TAL 55 & 65 Autos
VIP Models (52/70/80 Evolution)
KID 70
Genius Models (112/118/226)
Boss Models (325/542/432)
Boss Evolution range
Master 880 range
Smart Models (316/320)
We offer the following replacement Iemca bar feeder components and component services:
Collets / Grippers / Feed Fingers
Iemca bar feeder collets / grippers / feed fingers to suit every bar size to be run in any channel for every application and across all models.
Rotating Units
Full range of rotating units suitable for all pusher and channel sizes.
Software
Software upgrades are available for the Boss Evolution and Genius ranges.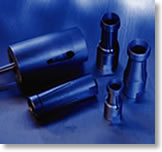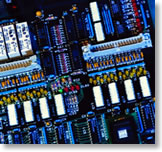 Boards, Motors and Encoders
Full range of drive boards and motors.
.Full range of encoders.
CPU Board repair service available.
We also offer CPU Board exchange service.
A large number of our Iemca spares for all models are available for guaranteed next day delivery.
A same day delivery service is available on collets, rotating units, CPU's and drive boards with delivery cost confirmed upon enquiry.